Behind "The Beast" – Ducati Depot's 748/1100 Hybrid
This post has already been read 3736 times!
Tom Eubank shares his Ducati Depot LW Superbike, aka "The Beast"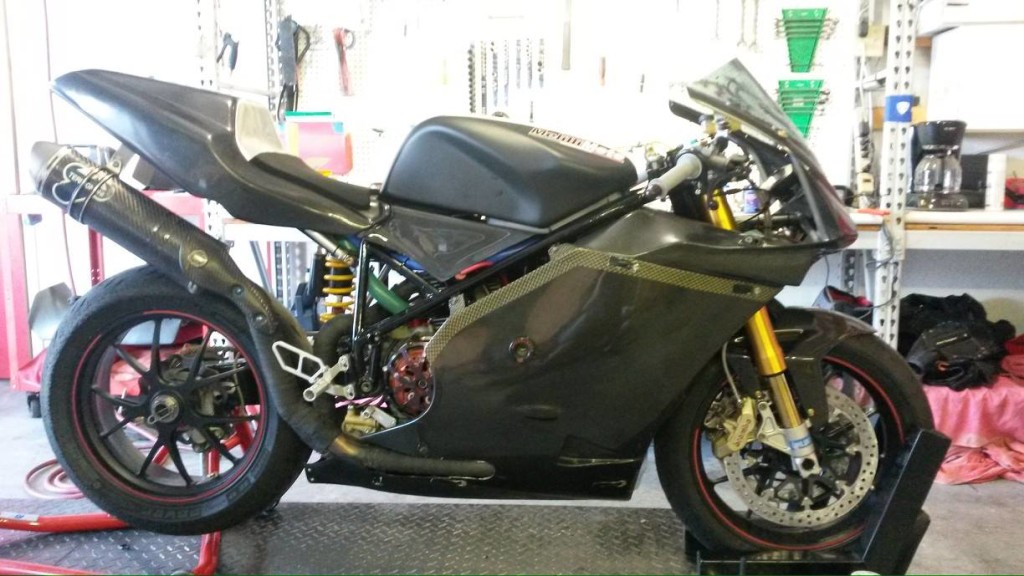 I started thinking about building a Ducati Superbike with a 2-valve air-cooled motor in 2012. At the time, the guys at Motocorse in Ft. Lauderdale had done a couple of 2-valve conversions on the 848/1098 chassis. I loved the idea, but always felt that the 748/916 Superbike chassis was the way to go because to this day I believe that the 916 Superbike still has the best base geometry of any Ducati Superbike model ever produced.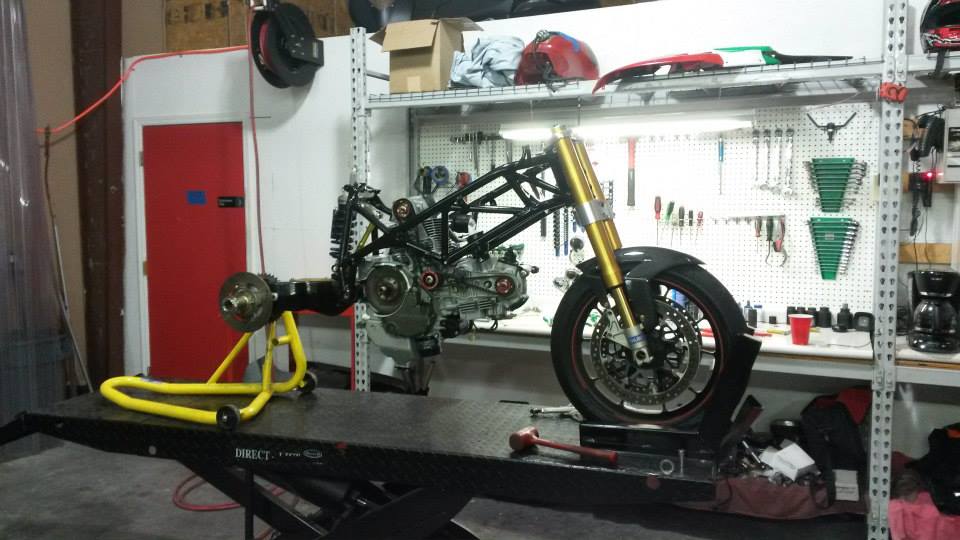 So I decided in late 2012 that I was going to have this 2-valve Superbike built and ready for Daytona 2013. Over the course of the next 6 months the plan came together. Sebastian Didato, the owner of Melillimoto, built the motor, with input from his good friend and Ducati Hall of Fame engine builder Bruce Myers. The net result was an incredible power plant that makes horsepower close to most modern-day 600's, but with 25% more torque on tap.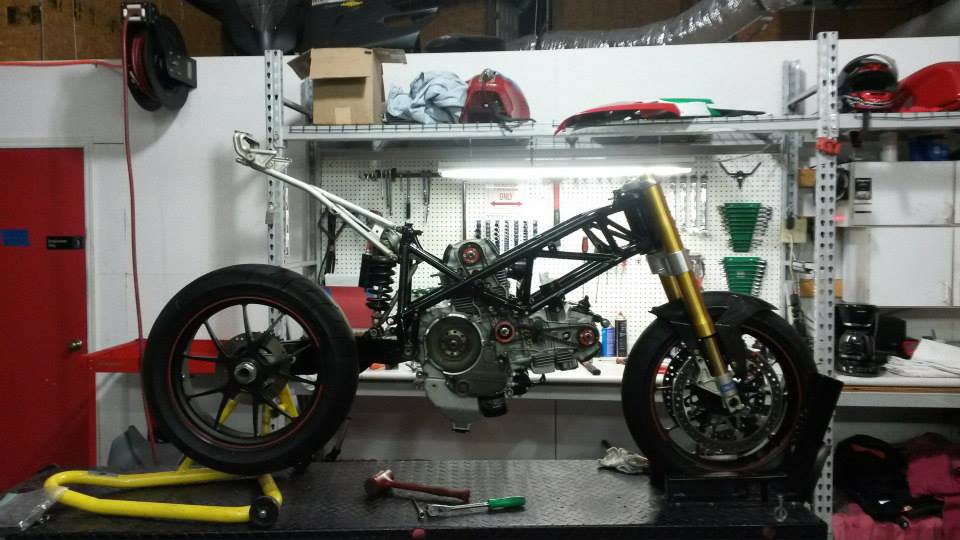 Special mention needs to go out to Andrew Neilson (who worked at Melillimoto at the time but is no longer there) – he did the majority of the build and handled most of the fabrication work – custom airbox, frame, harness, exhaust, battery tray, etc, all laid out in a neat, tight package. To Andrew, it was definitely a labor of love, and it showed in the end result.
We got the bike finished in time to do a couple of testing sessions in the early fall of '13 at PBIR, which is the first time Greg (Melka) got a chance to ride it. He loved the power characteristics of the motor, it was strong on top and pulled really hard everywhere in the rev range, but the suspension was way out of whack in terms of valving, spring rate and "fine tune" settings. So we handed the hard parts over to Mike "Thermosman" Fitzgerald to make them right. Once Thermosman got everything valved and sprung properly, Greg was able to get the bike dialed in pretty quickly, so much so that he won a sprint national championship with it at Daytona just a month later.
We rode it this year (2014) in ASRA Team Challenge, even though it was set up as a sprint bike. Amazingly, the bike not only kicked-ass, it lasted through the whole season – although it did require a lot of extra attention after races (and several top-end rebuilds) along the way. The only real "mechanical" problem we had with the engine over the course of the whole season was when it blew out a cylinder head stud during the TC race at Summit Point. We came back to Daytona in 2014 with Melka again doing the riding, he picked up another national championship and nearly missed two more championships (losing out to Moto2 rider Robertino Pietri in both of those races).
For 2015, we're thinking about building a second motor for the Beast, Sebastian "has some ideas" on how we can find more hp! Also, if anyone is interested in having us build one of these bikes for them for next year's racing season, they can contact us at metroduc@cfl.rr.com or through our website at >www.ducatidepot.com
Engine specs: 1123cc (2mm over) Hybrid Hypermotard engine, 13.5:1 hi-comp pistons, race cams, ported heads, race trans, balanced and blueprinted. On the dyno run right before Daytona this year the motor put out 118.2 hp / 83.6 ft.lbs of torque at the rear wheel on 110 octane race gas (see dyno chart). >Bike Specs: Ducati 748/916 Superbike rolling chassis, Ohlins forks, Penske Shock, IMA billet offset triple clamps, Marchesini forged aluminum wheels, Brembo 4-Pad Calipers, Ducati Performance 996RS carbon fiber/Kevlar bodywork, ETI Kevlar composite gas tank. Wet weight, ready to race (w/ 1.5 gal of race gas) – 355lbs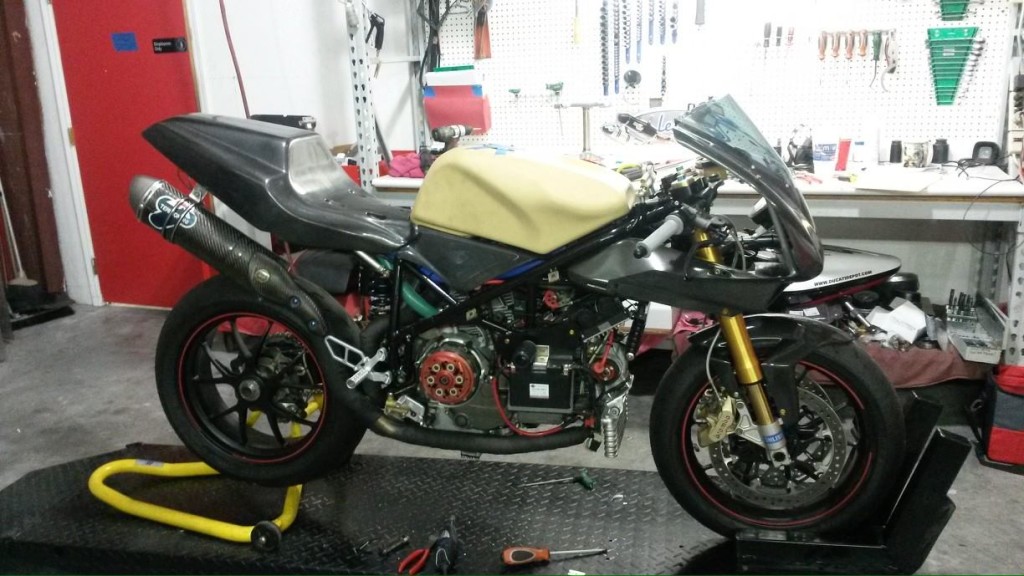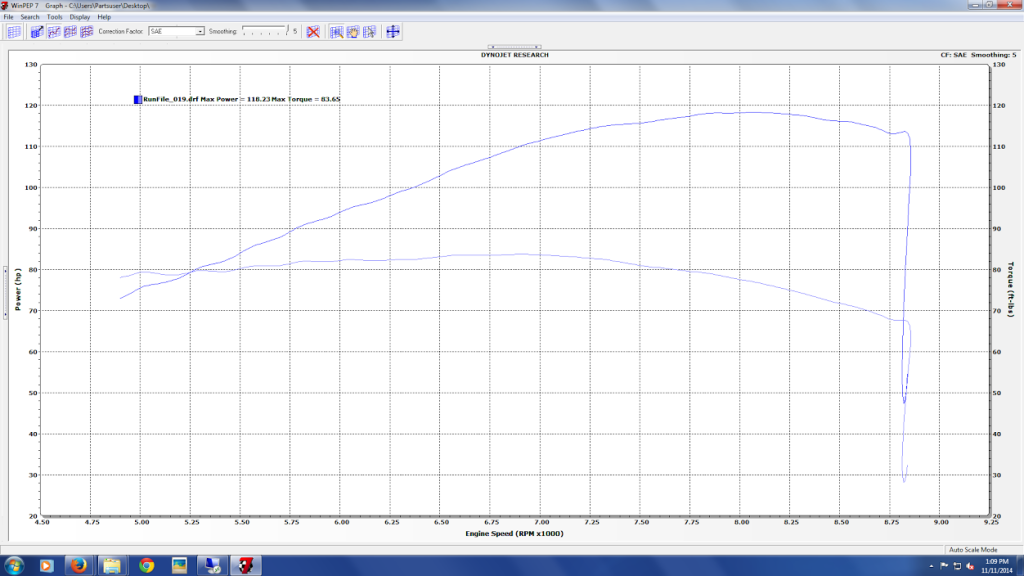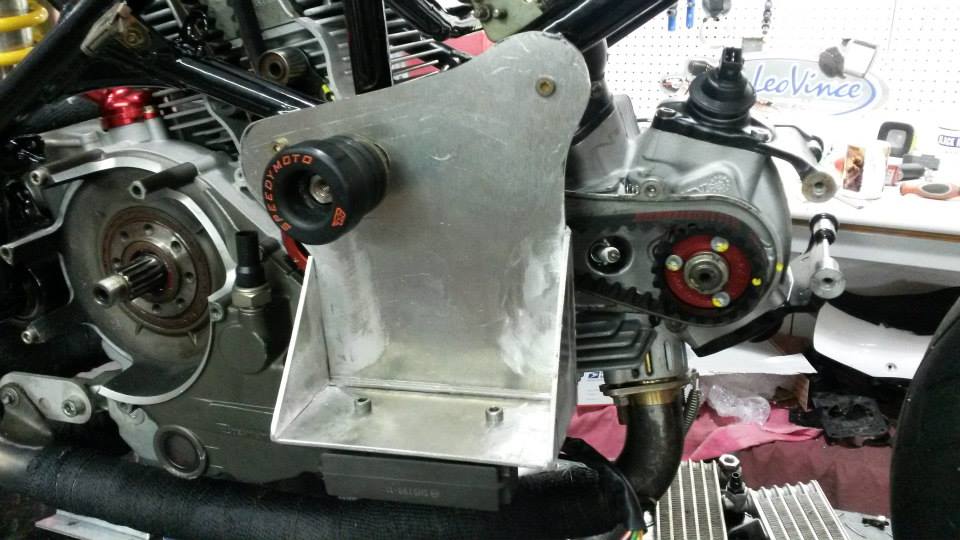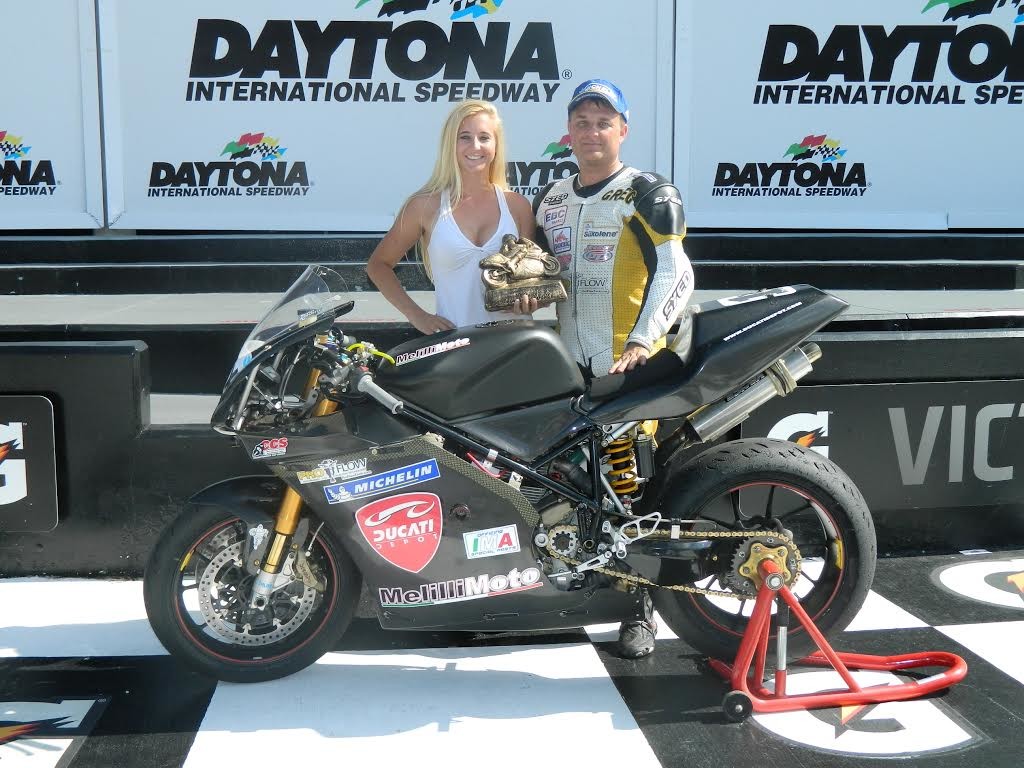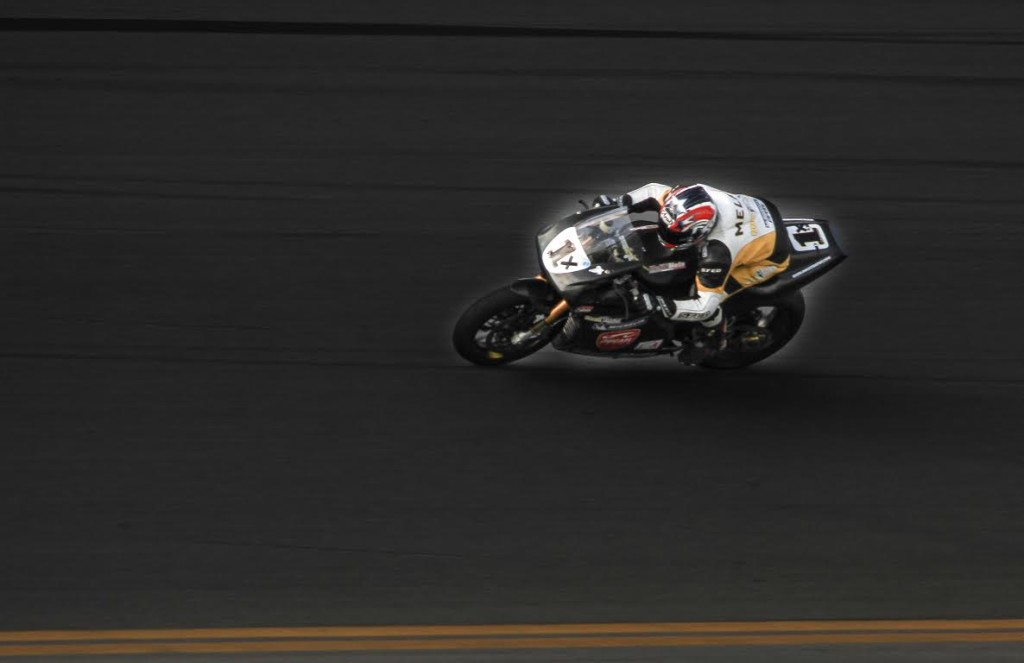 Big thanks to Tom for taking the time to share.
This post has already been read 3736 times!