Tigcraft EX650 Racer
This post has already been read 4574 times!
Lucky for all of us Dave Pearce, Tigcraft owner, recently sent LWT Racer an email with a photo of his EX650 racer. This bike has won the International Southern 100 Twins race in the Isle of Man last while setting the new lap record at a average speed of 103mph.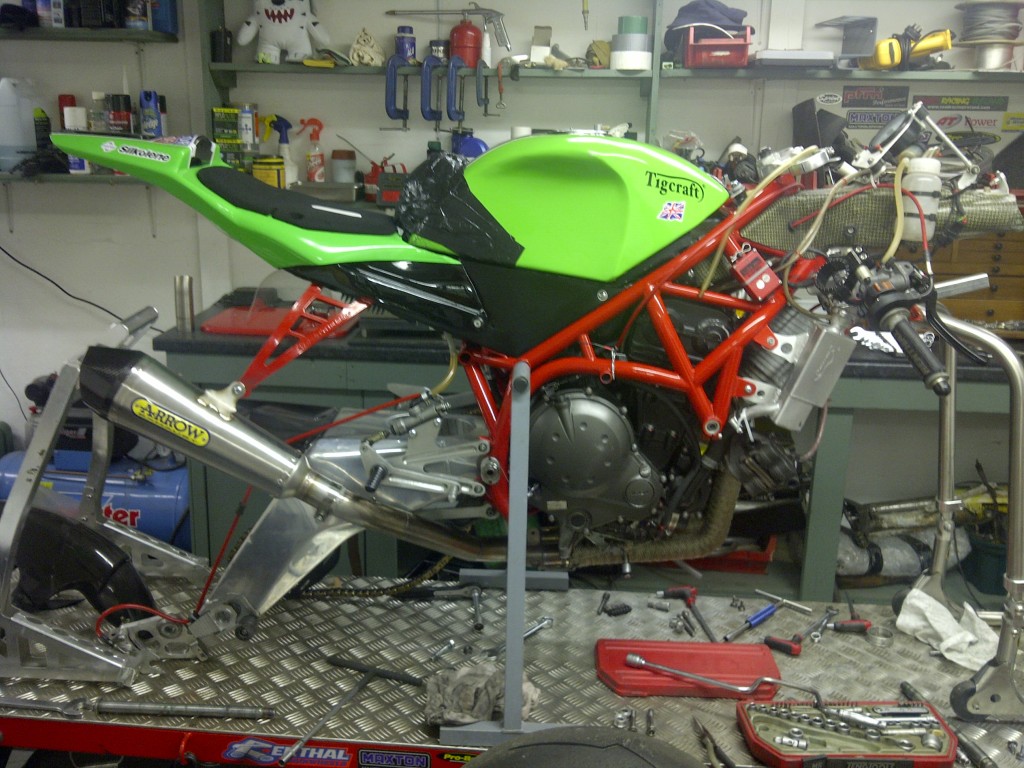 Dave- "All we have done is build a simple small tubular chassis with late Yamaha R6 swing arm and linkage. A complete 675 Triumph front end and rear wheel."
With the fairing from a Moto2 bike and seat unit from a Fireblade, you would think this is just the start of the fancyness this bike has. But Dave expressed that there was no carbon or titanium used. The bike has even less features than you would think such a bad ass lap record setting racer would contain. The Tigcraft quacker has no slipper clutch, no Ohlins, and no billet Brembo's which are items you may find on some other his competitions stock framed based ER's.
The weigh's in at an astonishing 308lbs(140KG) with a powerplant that gives this ER6 based machine just under 90BHP. All for a fraction of the cost of a "Farquhar special". One has to think after some magnesium wheels, complete Ti bolt set, and carbon fairings the bike's overall weight could be an astonishing low number.
The photo below is from ealier in 2014 at Oliver's Mount Scarborough UK breaking the lap record.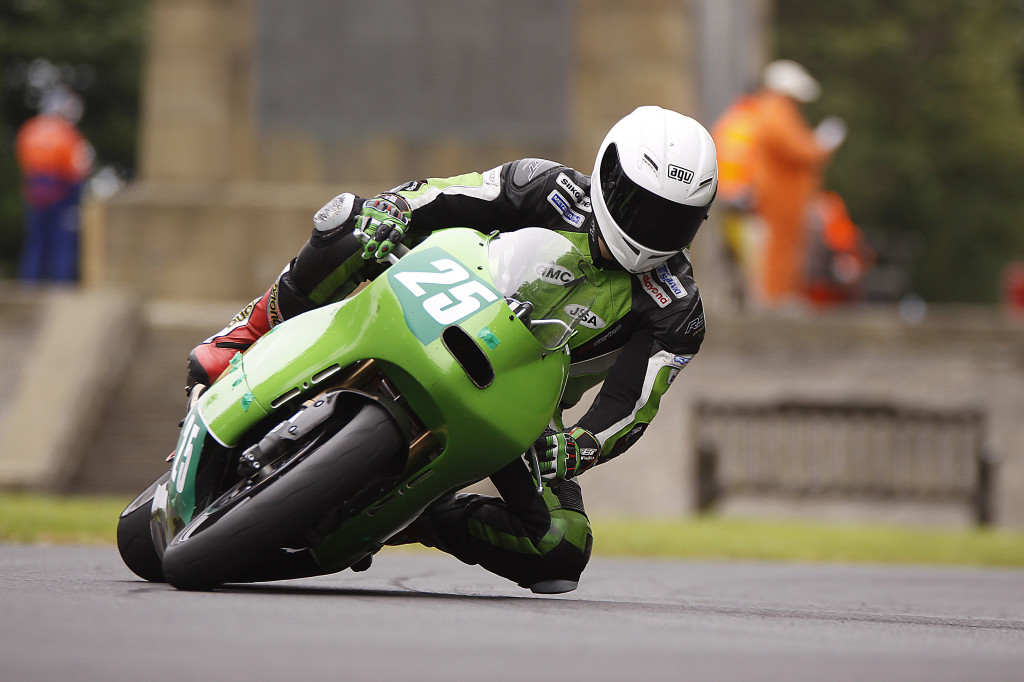 Pearce – "A lot of man hours have gone into getting to this stage."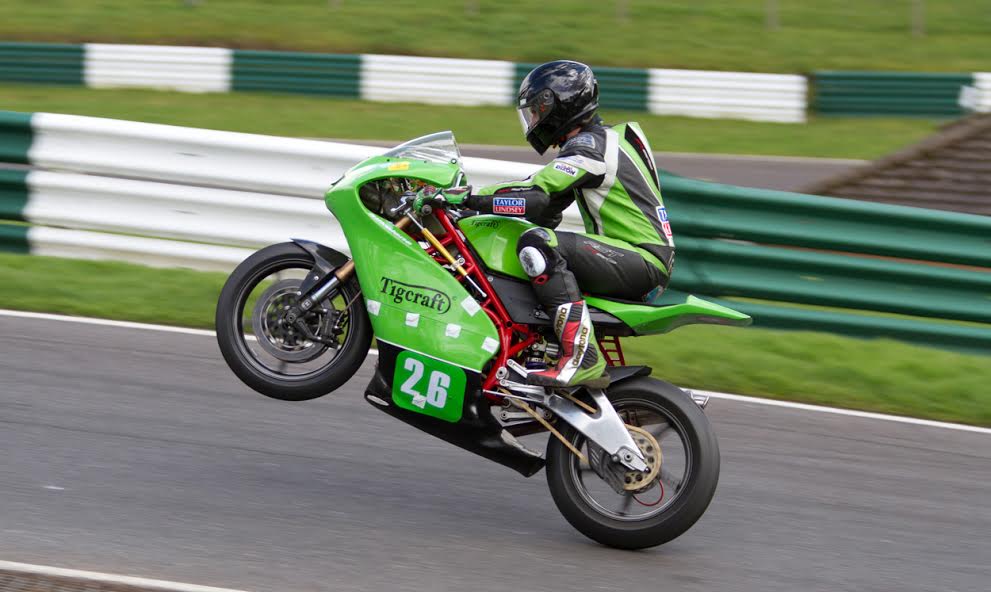 The photo above is taken on the Mountain at Cadwell Park, UK. As he shares this photo he adds that this incredible lightweight racer has not been beaten for over a year. A stellar feat.
A stunning photo of the machine at rest to exit this article.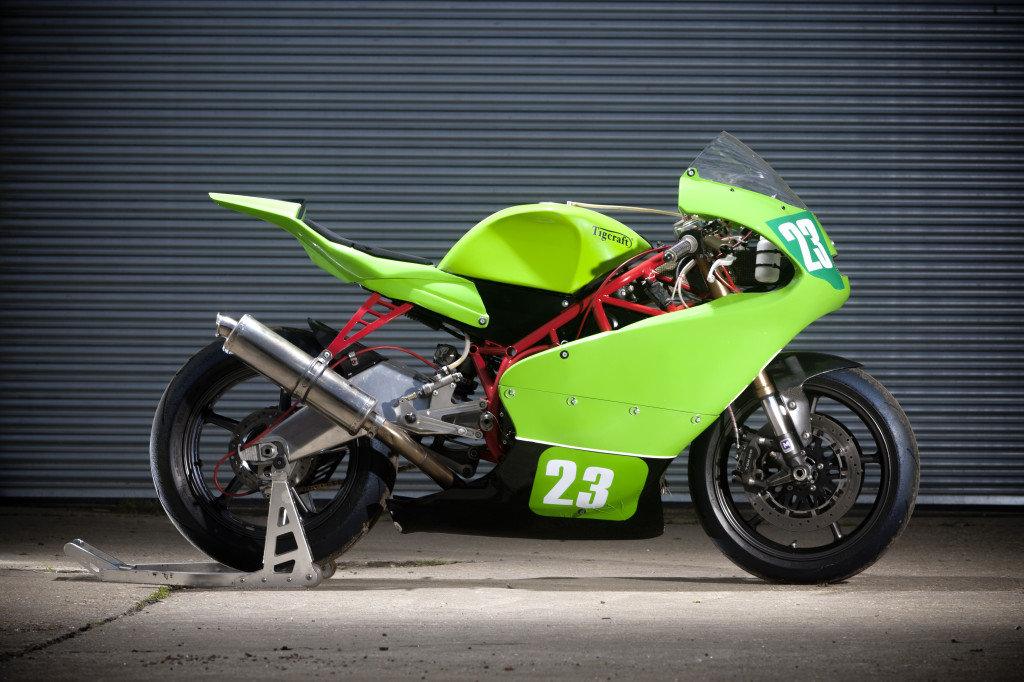 This post has already been read 4574 times!