2015 ASRA Team Challenge Round #6 – Summit Point
This post has already been read 1500 times!
Mavros Motorsports comes into Summit Point with a 20 points lead over LWT Racer 61. Charlie Mavros and his Bimota were absent from the event leaving Seth Starnes with a SV650 to compete in the event to get some points for the team. David Hanig on his Raw Speed Paul Smart would pick up where he left on in Jersey out front leading by 20+ seconds over LWT Racer 171 and LWT Racer 61. Pit stops would start to move things around. The lead would be swapped during these pit stops between the top 3 teams. RawSpeed would take the lead after LWT Racer 61 made their first and only pit stop of the race. But Rawspeed Ducati was unable to complete the race with 1 pit stop and was forced to enter pit lane again handing the lead back over the the #61 SV650. LWT Racer went on to win the race by 14 seconds over Rawspeed. LWT Racer 171 finished out in a strong third. The points gap between Mavros Motorsports and LWT Racer 61 has been diminished down to 8 points. The Team Challenge Championship moves on to Virginia International Raceway on September 20th.
LWT Racer 61
Rawspeed
LWT Racer 171
Mavros Motorsports Team
Push Brewing
Charm Schmidle
LWT Racer 76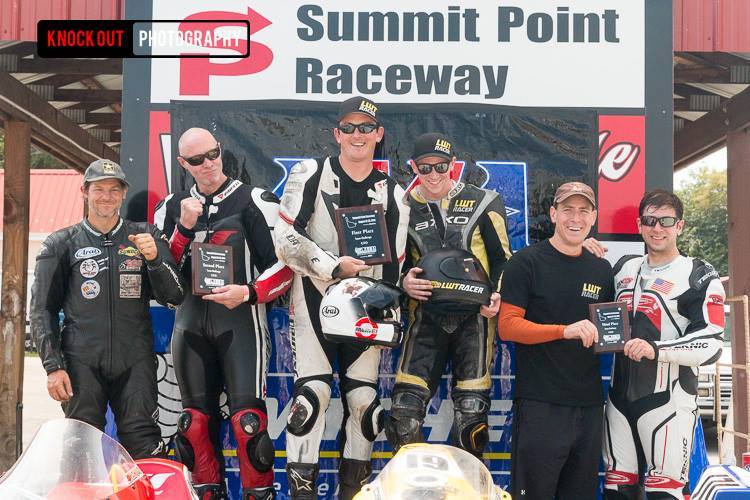 Summit Point ASRA Team Challenge Podium. From left to Right. Mark Evry, David Hanig, Will Finnerty, Sam Wiest, Benjamin Loyle, Todd Alberico
Photo By Katie Overton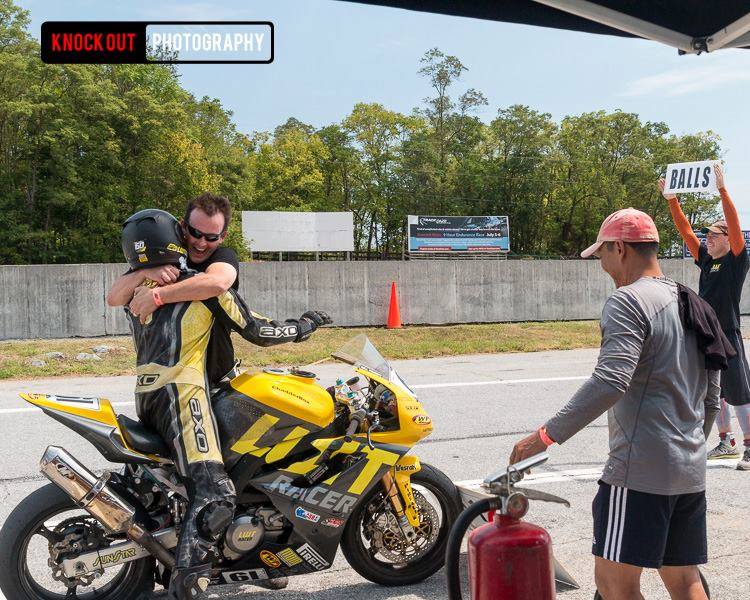 LWT RACER 171's Benjamin Loyle holds up "BALLS" for his teammate Todd Alberico
Photo By Katie Overton
This post has already been read 1500 times!