2015 ASRA Team Challenge Round #4 – Road America
This post has already been read 788 times!
Off the start of the Roam America Team Challenge would have Fast Guys Racing on their Buell XB jumping out to an early and quite large lead. In pursuit was Mavros Motor sports, LWT Racer 61, and Coming in Hot. LWT Racer, with Will Finnerty behind the bars, would put the SV650 in front of the de-stroked GSXR "565". After a pit stop by Mavros Motorsports, Seth Starnes would come out and put down some flying laps not only pushing them to the front but lapping the other GTL class teams. On the white flag lap the GSXR565 would fail on Starnes but still give them the victory overFast Guys Racing in 2nd and LWT Racer in 3rd.
The top 3 lightweight teams would all complete the same amount of laps, 36, 3 laps down from the over all victor.
Mavros Motorsports
Fast Guys Racing
LWT Racer 61
Coming In Hot
Coming In Hot Hanna
Coming In Hot 3
Ducati Depot Eubank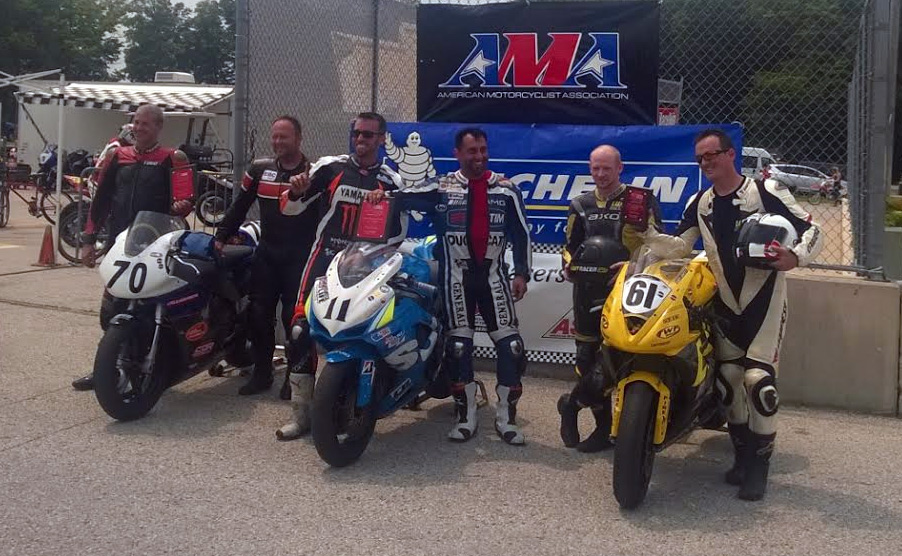 This post has already been read 788 times!