ASRA Team Challenge from Jersey – LWT 1-2-3
This post has already been read 740 times!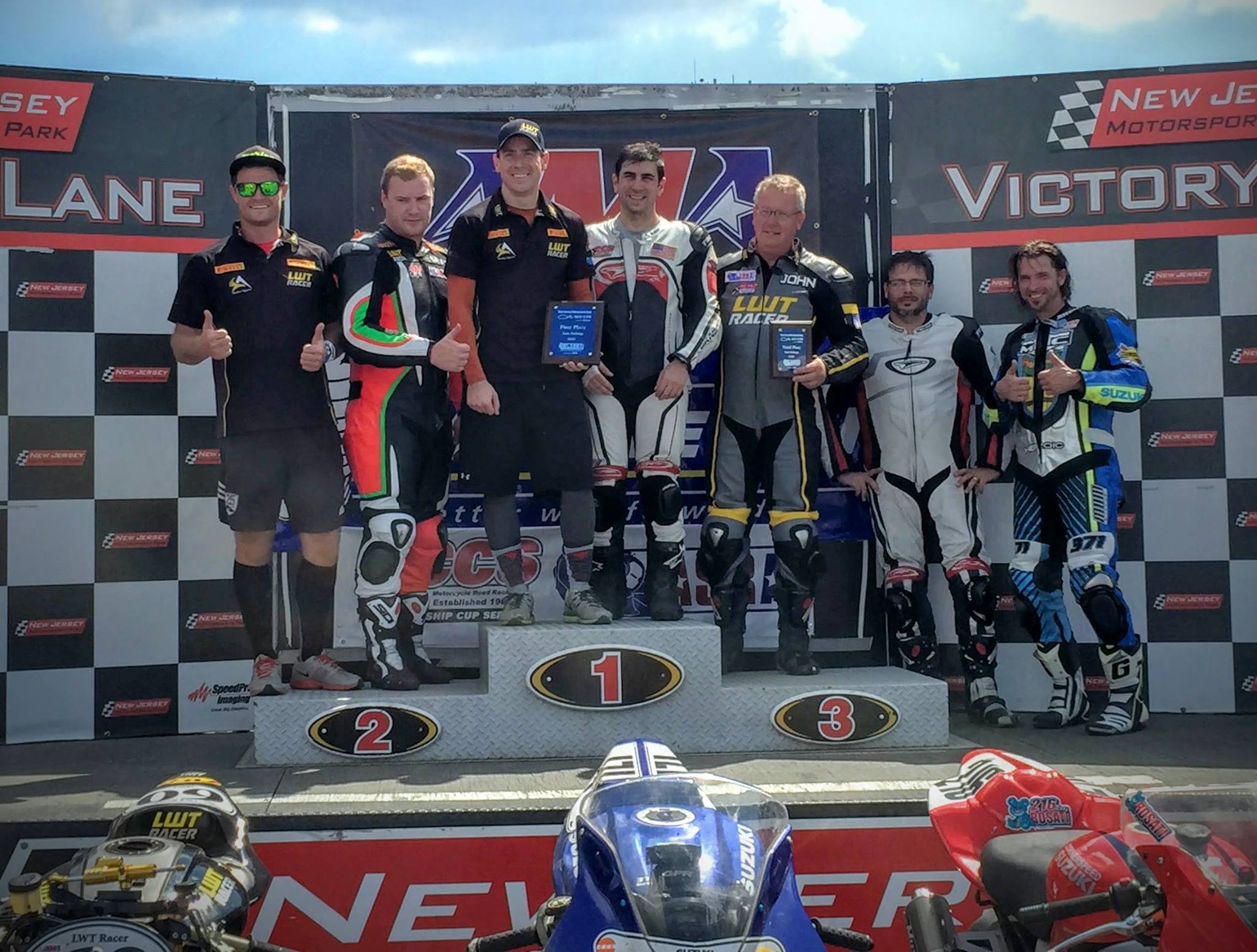 A low turn out at the ASRA Team Challenge New Jersey Motorsports Park round left LWT 171, LWT 60, and LWT 216 to fight over which podium spot was rightfully theirs. Todd Alberico would start off for #171 and gain the lead after lap one from John Dodson on the #216 who had grabbed the hole shot showing #171 and #60 (Doane Richardson) how it's done. The race wasn't 100% smooth for all three teams. Paul Dougherty on the #60 Gladius had to nurse a near empty gas tank on the last lap of his stint and just made it back to pit lane so the team could fill up. #171 SV650 would finish 3 laps up on the #60 SFV650 who ran 2 laps up over #216. LWT Racer 171 reclaims the series points lead from Coming in Hot.
1: #171 – Todd Alberico/Benjamin Loyle
2: #60 – Doane Richardson, Paul Dougherty, Sean Dougherty
3: #216 – John Dodson, Anthony Rosati, Joseph Bugno
This post has already been read 740 times!