McGlade 2 in a row – ASRA Thunderbike at Summit Point
This post has already been read 1020 times!
The ASRA Thunderbike national at Summit Point started off tight. The 12 minute qualifying sessions had 3 riders fighting for pole position. McGlade, DeFrancesco, and Wiest would be separated by two tenths of a second. Brian Mcglade would claim pole position with a 1:20.322 on his 5th lap. Bart Defrancesco in 2nd with a 1:20.482 and 3rd was Sam Wiest running a lap time of 1:20.545. Jason Zelibor rounded out the front row with a 1:21.096.
At the drop of the green flag it was McGlade and Defrancesco going into turn one side by side. For the first few laps it was the top 3 from qualifying running in that order but Arnold Hastings would make his way into third and then second place. Bart Defrancesco would run into a mechanical issue forcing him to retire the race. 2 laps later, Wiest would also retire from the race crashing out of 3rd place in the turn one area. Turn one also claimed the likes of #171 Todd Alberico and #61 Will Finnerty. Mcglade would cruise on to victory 5.6 seconds over Hastings. George Demetropolis held off the attack from Jason Zelibor to claim the final podium position.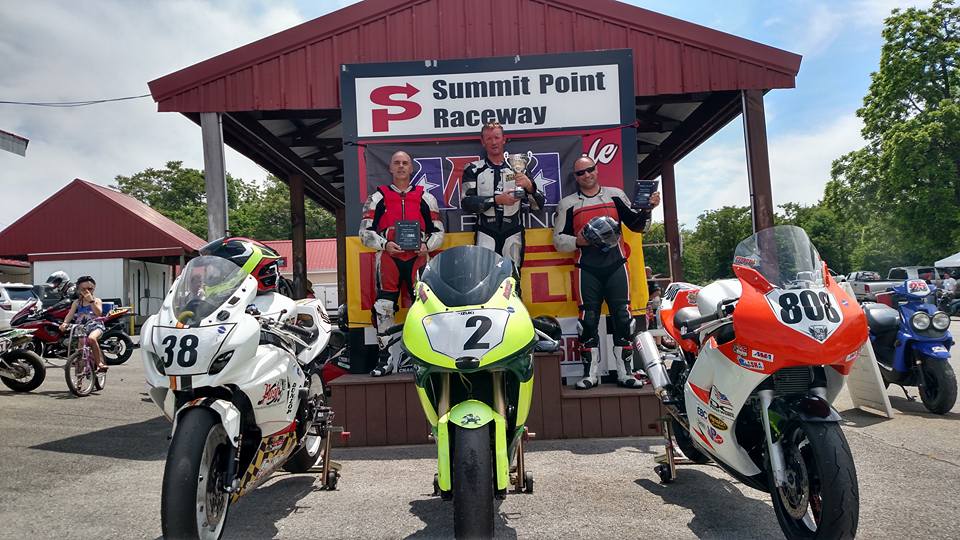 This post has already been read 1020 times!