Zayat wins ASRA Thunderbike at VIR
This post has already been read 799 times!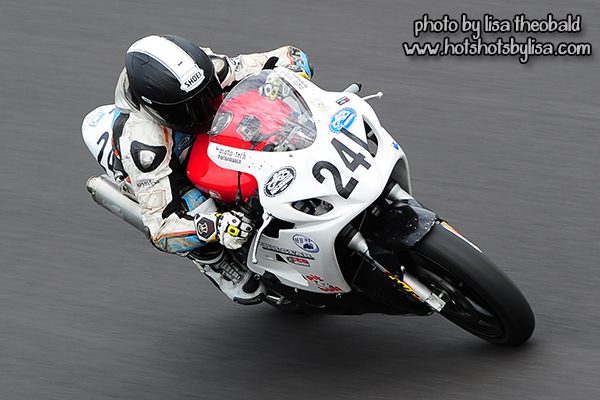 Xavier Zayat
Xavier Zayat won the ASRA Thunderbike race at Virginia International Raceway. Xavier "X-Man" Zayat got out to an early lead with Brian Kcraget tracking him down, both on Suzuki SV650's In doing so Kcraget did an unheard of 1:32.363 lap time and from there battle was on between the veteran and the youngster. Both doing absolutely insanely fast lap times in the low 33's the battle would end up in X-man's favor with Brian having a mechanical with only a couple laps to go. Xavier finished the race in 1st with a best time of 1:33.021. With Kcraget out of the picture the podium was rounded off by Anthony Mazziotto III on his SV650 (Best time 1:33.247) and Ray Hoffman on his 749r. (best time 1:34.104)
Xavier Zayat – Suzuki SV650
Anthony Mazziotto – Suzuki SV650
Ray Hofman – Ducati 749r
Thomas Hall – Ducati 749
Russell Masecar – Suzuki SV650
Bob Robbins – Ducati 750
Darrell Emerson – Suzuki SV650
Bart DeFrancesco – Suzuki SV650
Leonard Roy – Suzuki SV650
Jeri Blackwood – Suzuki SV650
Maximilian Gran – Ducati 749
Calvin Crosslin – Suzuki SV650
Gerald Young – Suzuki SV650
Brian Kcraget – Suzuki SV650 (DNF)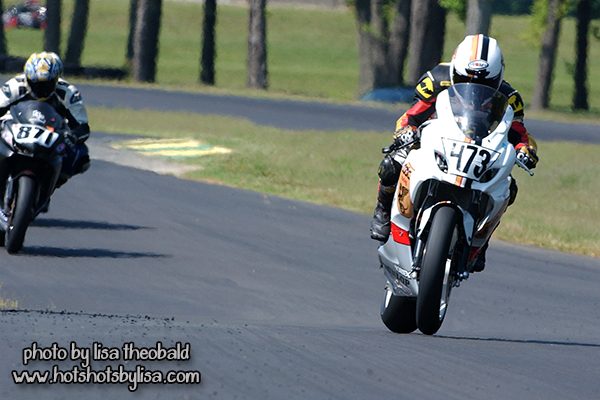 Brian Kcraget
This post has already been read 799 times!