Screwball – SFV Racer Project – Part 2
This post has already been read 1947 times!
The 744cc motor is not going to be ready for the beginning of the race season so the first iteration of the SFV racer motor will be a "mild" one. The bottom started off with a stock 1st gen unit. The crank has been lightened, knifed, polished and balanced. Paired with the modified crank are Carrillo H-Beam rods and a set of 83mm 2mm over JE pistons. The heads have some porting to help with the flow of the large 45mm DL1000 throttle bodies and high lift Web 101 camshafts. The harness is a total loss system so the flywheel has been shaved down and combined with a machined starter sprag it weighs 60% less than stock.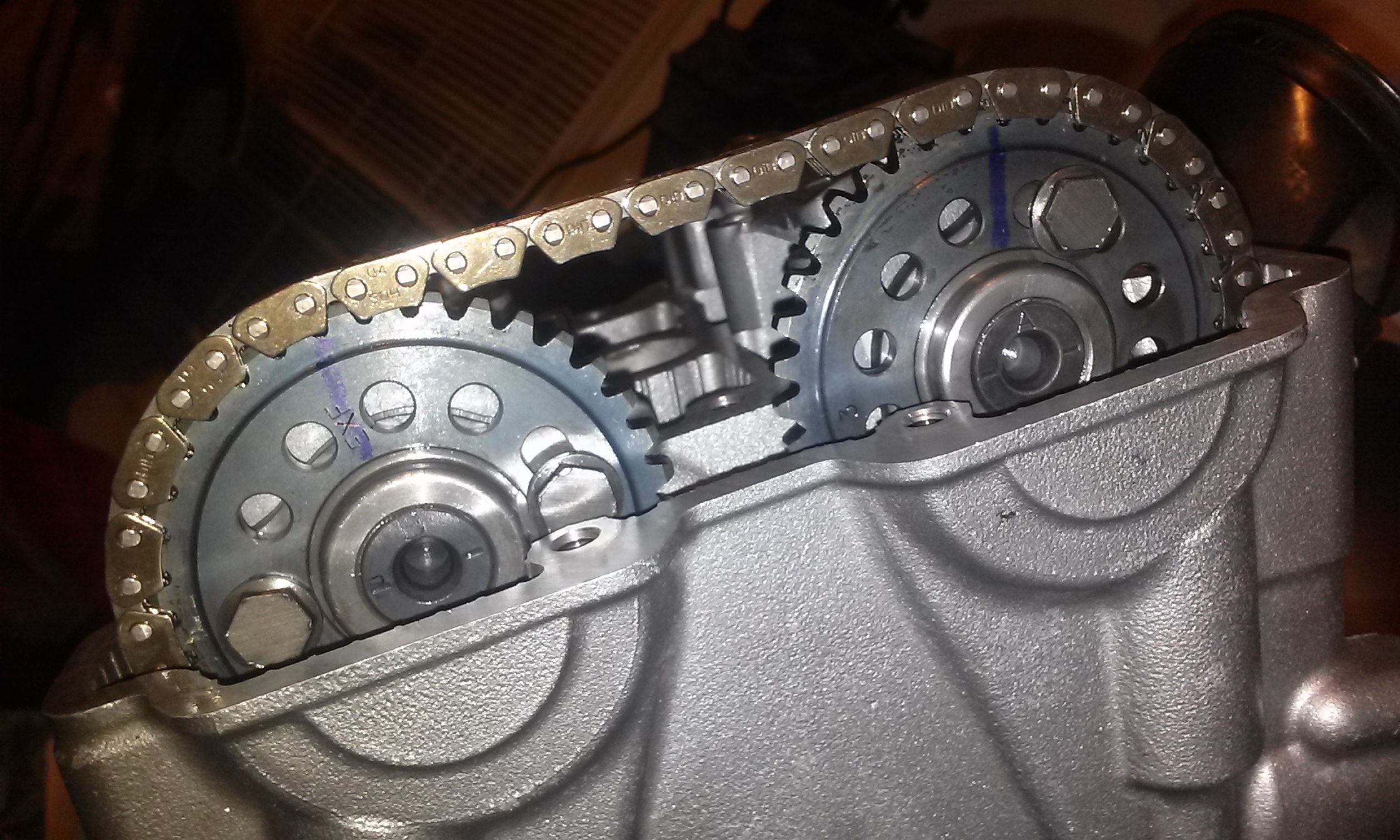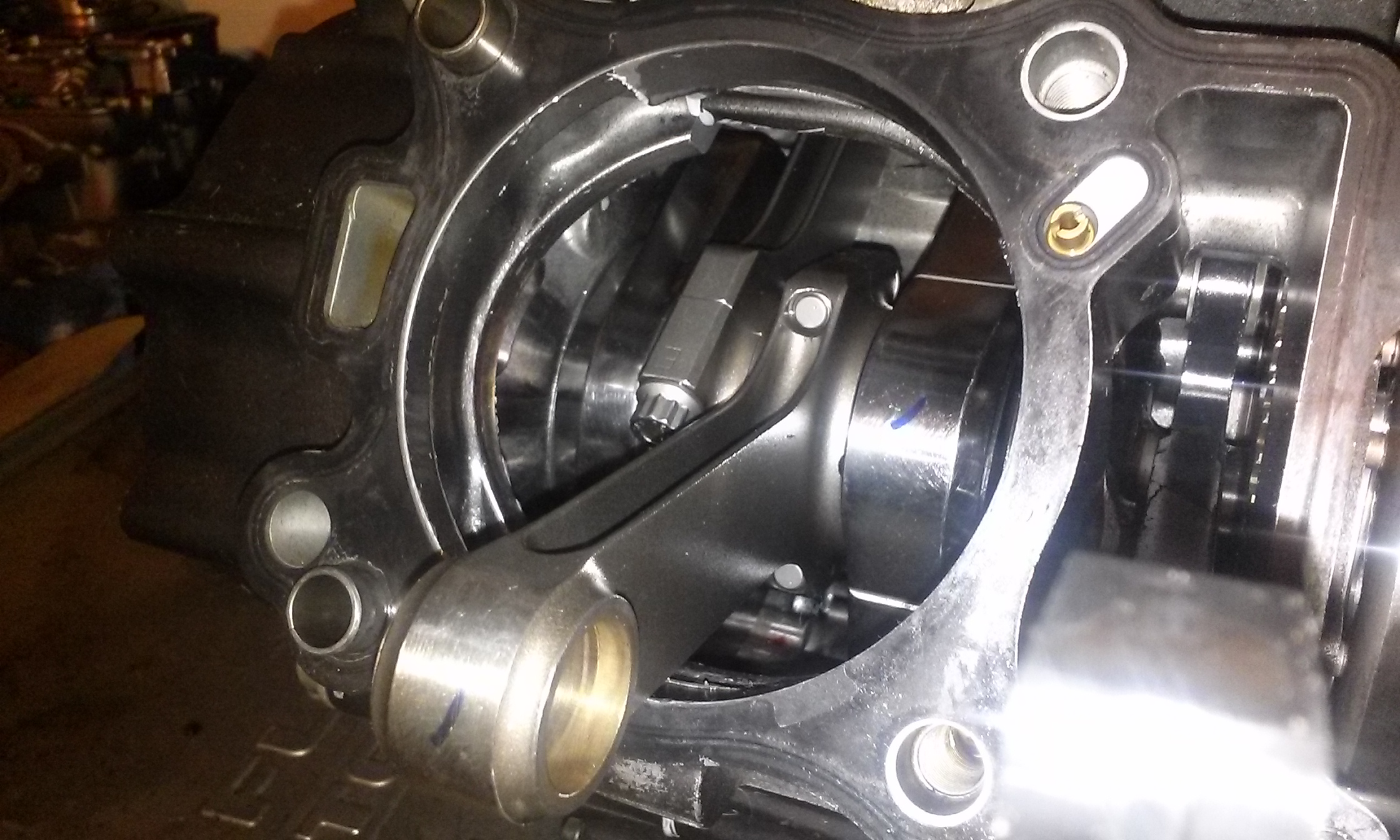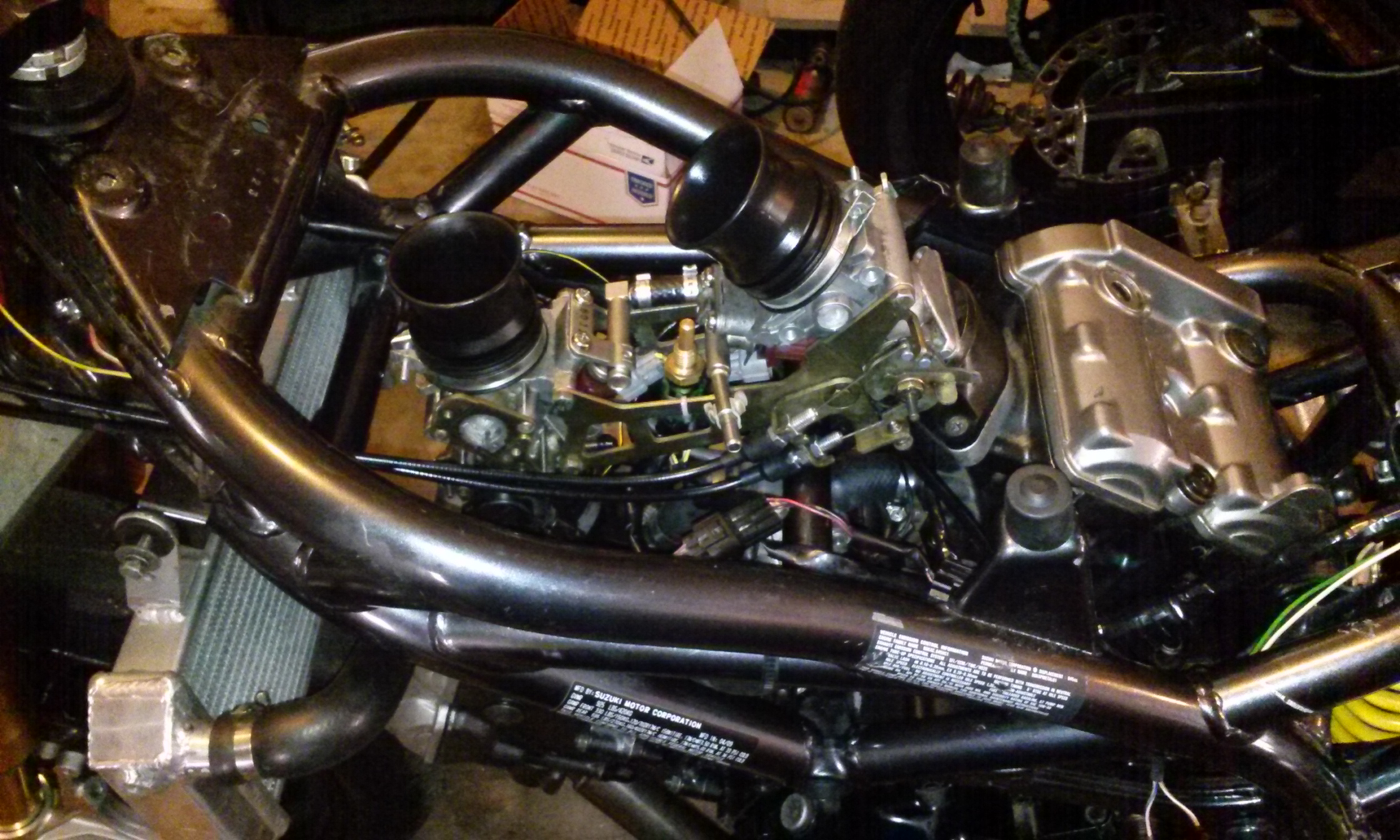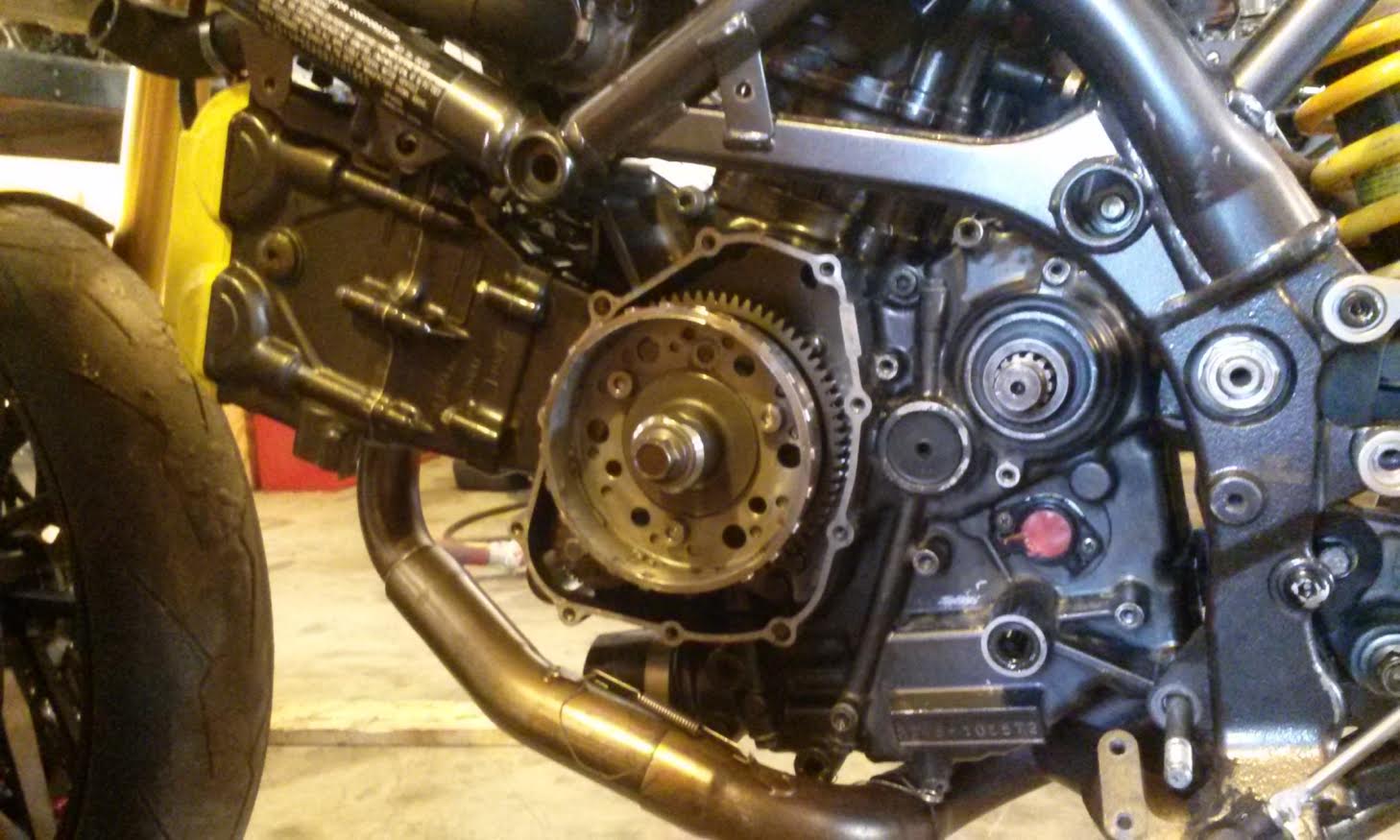 The 2013 GSXR600 superbike tail has been ditched and replaced with a 2006 R6 Superbike tail. The fit is some how even better than the GSXR tail and the smoothness of this particular Armor Bodies R6 tail fits the feel of the gas tank much better.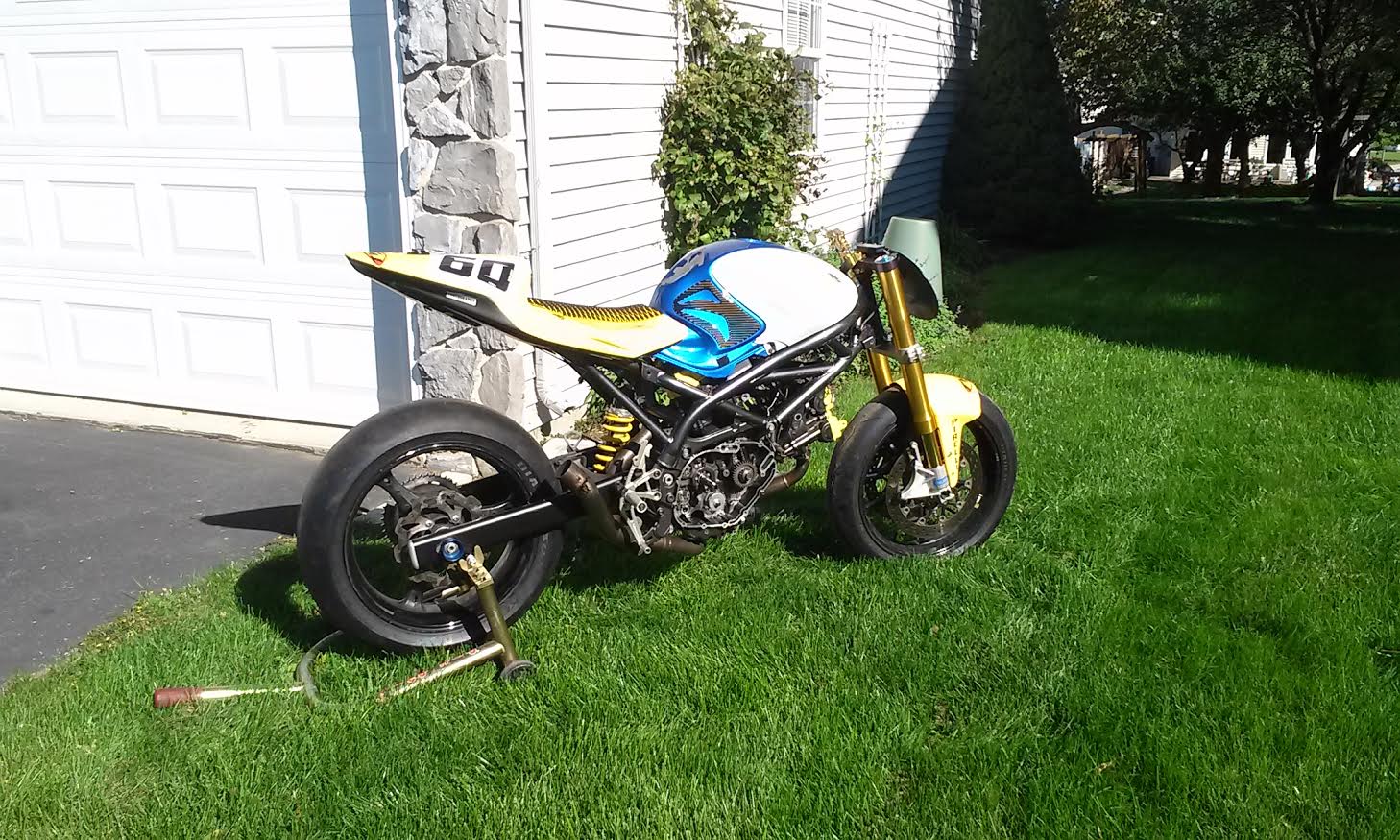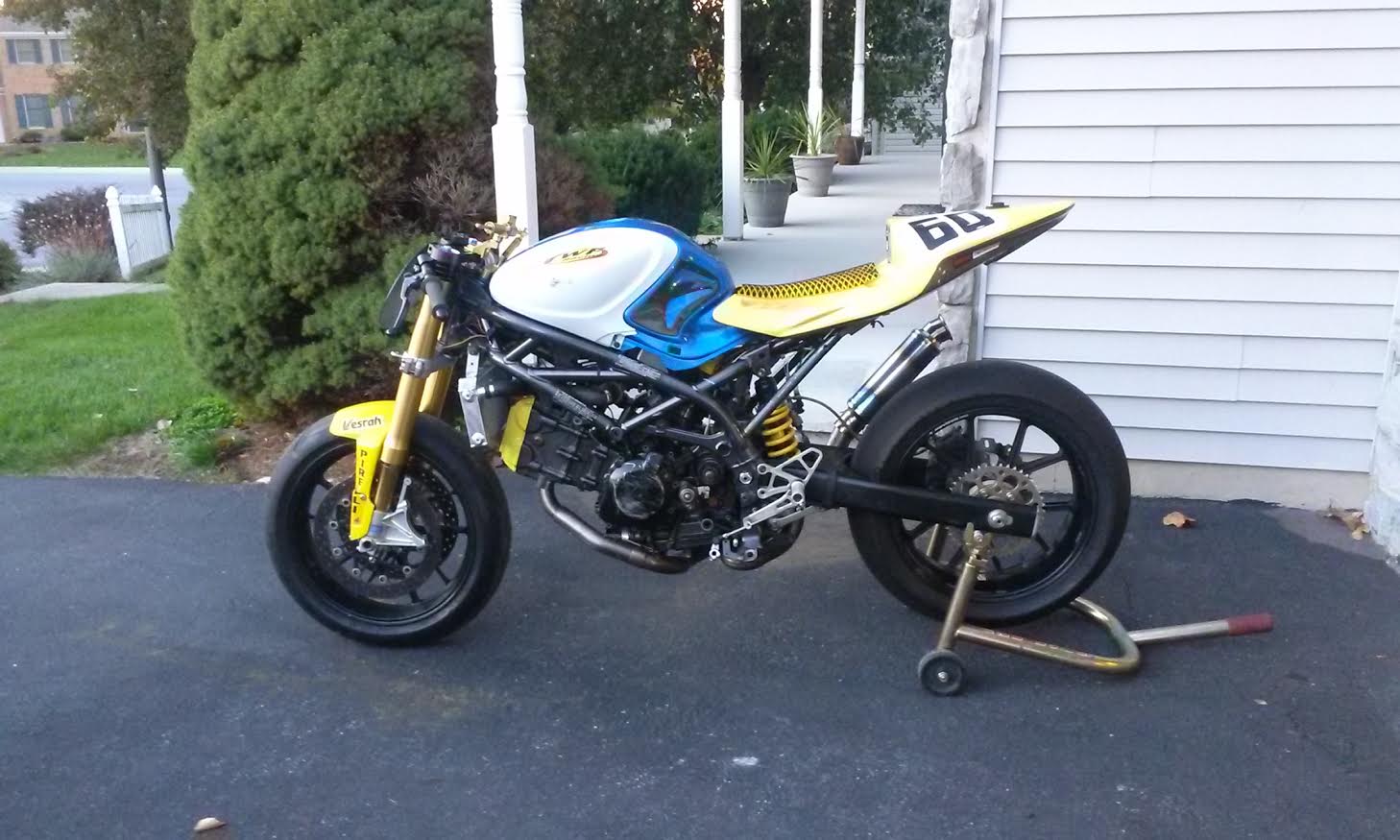 This post has already been read 1947 times!