Champion & TWF are Best of the West Lightweight Twins
This post has already been read 594 times!
WERA hosted a "Best of the West" Lightweight Twins cash purse race out at Willow Springs. Bradley Champion, riding for Zoran's TWF Racing, has been on a tear last year and a half setting multiple new track class records. The Best of the West purse race is where you'd Champion would continue his dominance right from the get go but this was not the case. It was another TWF rider who would steal the show in qualifying. Martin Sullivan would go P1 in qualifying with a 1:30.542. Champion wasn't too far behind with a 1:30.901. The Best of the West challenge would be two events. The rider's position in each race would be added together. Racer with the lowest points wins it all.
Race 1 had Bradley dropping the hammer, taking 2 seconds of his Q time with a 1:28.847. He would be victorious by 16.8 seconds over Sullivan who was another 7.5 seconds over 3rd place, Curtis Adams.
Race 2, Champion push out a 1:28.460 winning by 13.1 seconds over Sullivan. But this time 3rd place belonged to another TWF rider, Jason Catching. Catching who finished 4th in race 1, would have a combined score of 7. Tied with Curtis Adams but Jason's better finish in race 2 would give him the over all 3rd place behind Martin Sullivan with 4 points and Bradley Champion with 2 points.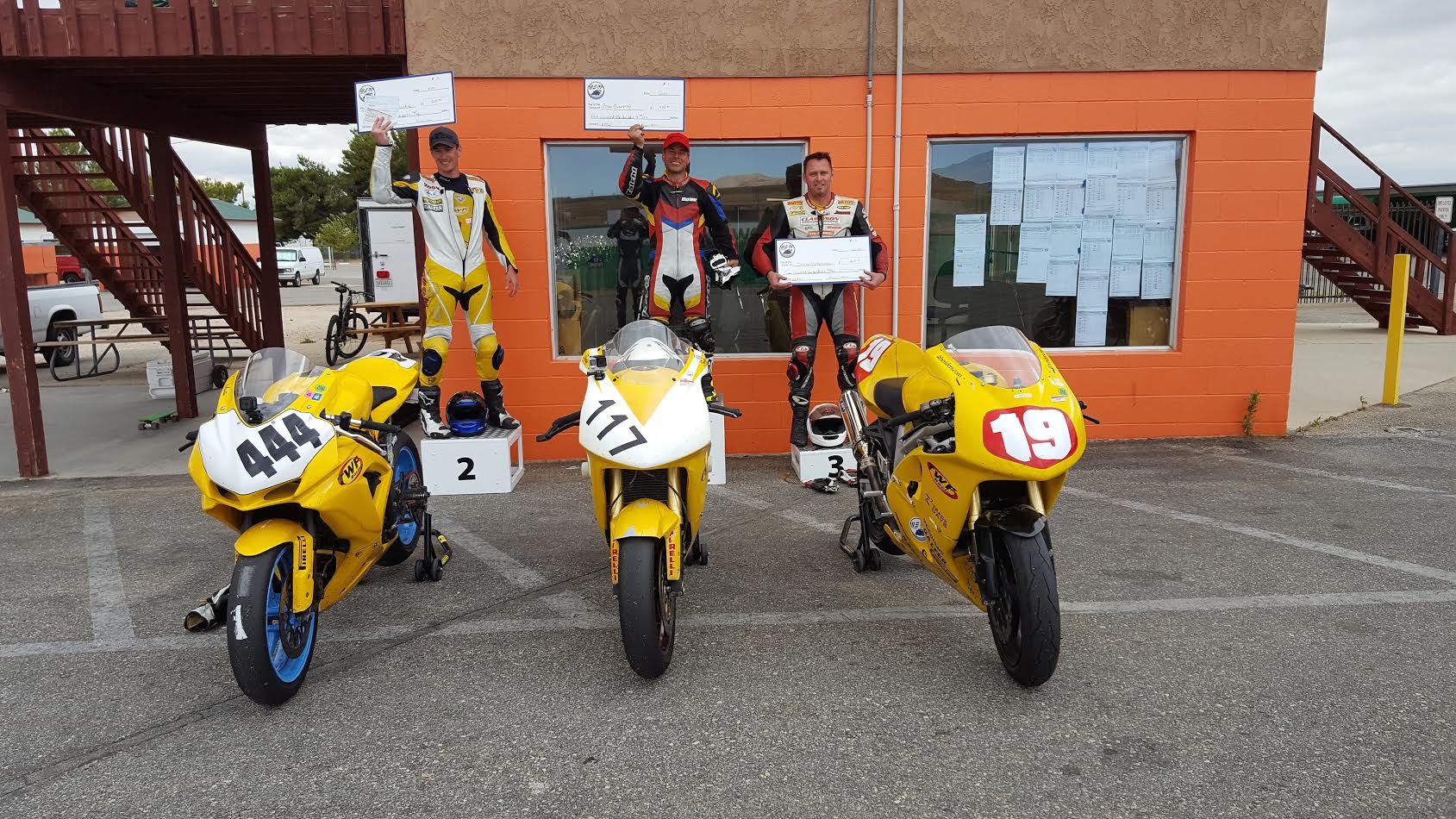 This post has already been read 594 times!