If you would like your own response, Please EMAIL your response: Sam@LWTRacer.com
Name / Number / Club
Why You Race:
Why You Race Lightweight:
If you have a photo that you own the rights to, feel free to send that.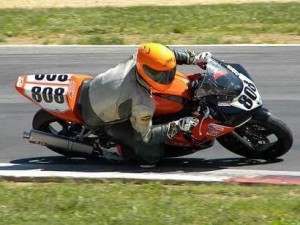 George Demetropolis / #808 / CCS
Why I race : I race to have fun competing and improve as a rider.
Why I race lightweight : Because they are slow! And, I know who I am racing against. Confidence in my fellow competitors.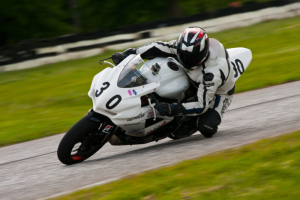 Dustin Pimptastic Ducote / #30 WERA / #330 CMRA
Why I race : I race because I did the Trackday scene for several years. I wanted to push myself further than I would at a trackday. Also to me it was the most natural progression of things.
Why I race lightweight : The second reason I started racing was that I gravitated towards LW bikes, LW bikes race LW bikes only. LW bikes are about corner speed. To me that is the ultimate form or rider. The one who carries the most corner speed is the better rider (sorta). I learned a long time ago that I couldn't ride a motorcycle worth shit, I found that out crashing in the canyons of California. That led me to the track, to learn, to learn about turning.
The other reason for racing was that I could match my LW bikes, EX250, SV650, CBR400, RVF400, FZR400 and CBR250RR against like bikes. Not 1000's or 600's that would blast me on the straights and park it in the turns. My only regret is that I have never gotten the chance to ride a 2 stroke which is the supreme corner speed machine. One day, one day.
Trace A. Lindquist / #390 / CCS
Why I race : When I began street riding, I always wanted to go fast. Unfortunately, that desire backfired on me. I ended up hitting a small bit of gravel on a rural country road that ended up killing my beautiful 2004 Honda Superhawk (this was in Fall 2008 when I was 18 and dumb… well dumber). After that incident, I decided I had pushed my luck a bit too far and decided to use my big insurance check to get a track bike. SV650s seemed cheap and easy to learn on. So I dove in headfirst and made a track bike. Now I get to go fast and get to feel safe while doing it.
Why I race lightweight : So my first time on the track was 2009 on a SV650. Now I race a Ninja250 and SV650. Part of the reason I keep the lightweights is the group we race with. I like how with the smaller lightweight grids, you get to know everyone and we are all a pretty close knit group (except for Vonderdouche, CCS midwest AM333, calling him out because he's an asshole). So it's more of a family thing. LW is great because competitors take time to work with you to try and help make you faster, or fix your bike in case of a crash. They're just great, except for Vonderdouche.
Oh yeah, and lightweight bikes are cheap as hell, which makes racing them more fun.
John Moore / #174 / CCS
Why I race : Done a ton of track days with Nesba, TPM, Absolute and Sport bike track time with my Gsxr 750. My buddies from Brew Crew Racing asked me to race with them on the Team Cup Challenge using a 2002 SV650 3 years ago.
Why I race lightweight : Had so much fun riding the SV in the Team Cup I went out and bought my own SV. Brew Crew now fields 3 to 4 SV's. Plus being 54 years old there is no way I was going to race in the meat grinder class.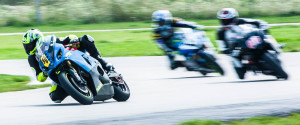 Chris Murphy / #96 / MotoSeries
Why I race : I was getting tired of playing cat and mouse with 1000cc bikes at track days. Racing ended up being way more fun than anticipated. Now I feel like I've learned more about riding fast and in control from racing than I ever would doing just track days.
Also the race atmosphere is great. Going to track days left me feeling pretty anonymous. Being a racer has me feeling like a contributor to a community.
Why I race lightweight : Only been racing for two years and I'm still learning how to go fast.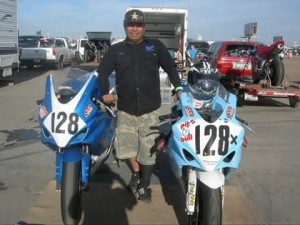 Billy "Ho" Pedro / #128 / ASRA
Why I race : been doing it since 1994 why stop now….there's cool equipment now than when I started on a '87 gsxr 750 & 1989 gs500.
Why I race lightweight : it's fun, a lot of good competition, and easy on the tyres.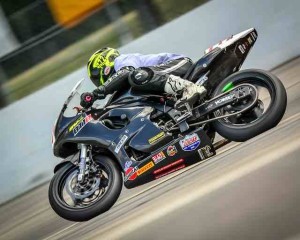 Mike Randi / #772 / LRRS-CCS
Why I race : I race because I wanted to live out a dream. Since I was a kid I always wanted to be a racer,car or bike. To see a racer in his/her gear was awesome, like a superhero or a knight getting ready for battle. Speed is often compared to a drug, racing is like living with your significant other. You can't live with or without it. You have many ups and many downs. It's expensive, it can make you happy or sad. But in the end you love it and can't let it go.
Why I race lightweight : I race a lightweight bike because in LRRS, it's a popular class. I also enjoy racing a bike with less power. I find it very gratifying to be able to keep up and sometimes pass bigger bikes
Seth Starnes / #619 / ASRA – CCS – WERA
Why I race : I race Motorcycles because its what I love
Why I race lightweight :Lightweight bikes are a lot of fun and the crowd that rides them are some of the best people in the paddock!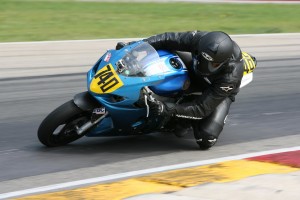 Derek Thorpe / #740 / CCS
Why I race : My dream job in life was to race professionally for a living (cars). I started doing track days and club races on motorcycles, and focus on just having fun. Now, if I earn contigency, I can tell people I get paid to race 🙂 I enjoy the competition and the friendships.
Why I race lightweight : I race lightweight due to the lower cost vs other classes. To be competitive in 600cc or 1000cc, you need to spend a lot of money on parts and tires. Lightweight is nice because almost everyone races SV650s, and if you're in supersport, the cost remains relatively low. I made it my whole season last year on one set of tires! And there are so many parts for SV650s.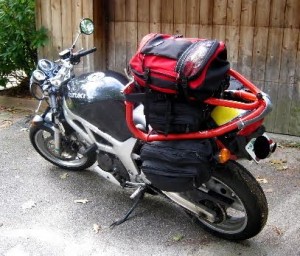 Brady Ward / #122 / LRRS-CCS
Why I race : After a few years of track days I finally learned to relax and let the bike do what it was designed to do. I got faster and comfortable enough that spectating at LRRS didn't feel right. Instead of being thrilled and a little scared to watch the racers, I was now on the wrong side of the fence. So four years ago I decided to try it "just a few times" to see if I liked it. I can't stop, and always have a hard time waiting longer than a week for the next round.
Why I race lightweight : I race (and street) the same 2002 SV that has been my first motorcycle since a loaner 1980 Suzuki GS650 that I learned to ride on. It's rugged, dead reliable (stock motor), legitimately cheap to race and still so much fun.
Todd Wentz / #920 / CCS
Why I race : For the competition and the camaraderie.
Why I race lightweight : To me, a lightweight bike is the perfect learning tool for a new racer (me) to develop skills and race craft. Plus v-twins sound better than inline 4s!
Joseph Wheeler / #603 / DesertRoadRacing.org
Why I race : I like motorcycle racing because unlike many team sports or hobbies, you only need to rely on your self and your own performance. There is no "team member" equation – you win because you made less mistakes than the other guy or you lose because you made more mistakes. Its the perfect test of personal performance and control.
Why I race lightweight :
I love racing lightweight and minimoto machines because mostly it is my tempo so to speak – not too fast and certainly not too slow! I enjoy the challenges of less power and using every millimeter of the machine and track. Riding a machine at or near its limit is the only way to train MYSELF to constantly race at the limit. Until im satisfied there is no point in moving up.
/ /
Why I race :
Why I race lightweight :