Tigcraft SV700 Thunderbike
This post has already been read 4632 times!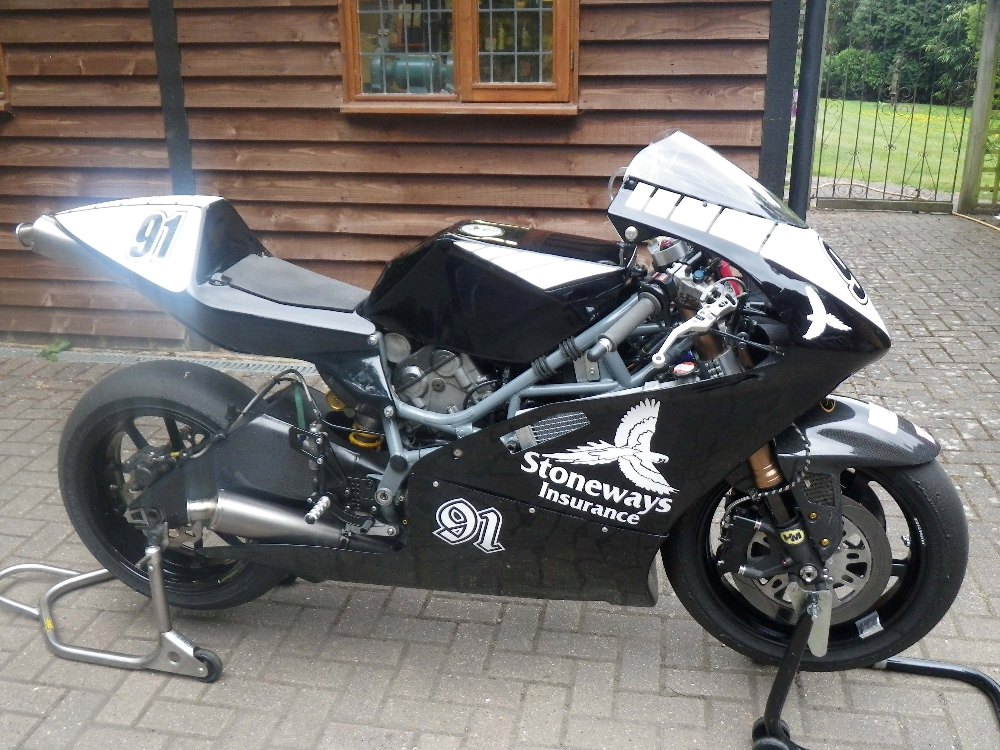 The frame was made in 2010 by Dave Pearce of Tigcraft fame. It was built around a SV650 engine.  The bike weighs in at 148kg (~325lbs)
700cc bigbore SV650 motor
The head has big valves and performance cams fitted together with porting work.
Bottom end has been lightened balanced.
Nova close ratio 6 speed gearbox
Sigma slipper clutch
Keihin FCR Flatslide Carburetors
BDK lightweight generator
External electric water pump
Carbon engine case protectors
Front wheel 16.5″ Marchesini magnesium wheel with PFM ductile iron discs
Rear wheel 17″ Marchesini
Ohlins TTX shock
2005 Suzuki GSXR 1000 Forks with Ohlins 20mm cartridge kit
Performance Technology mono block calipers
Performance Technology 19mm master cylinder
Hand made yokes with quadruple lower clamps.
Translogic dash
Venhill quick throttle
Sprint steering damper
Remote brake span adjuster.
Hand made ali tank, foam filled.
Quick shifter
Promach rear sets
R6 swing arm with carbon protectors.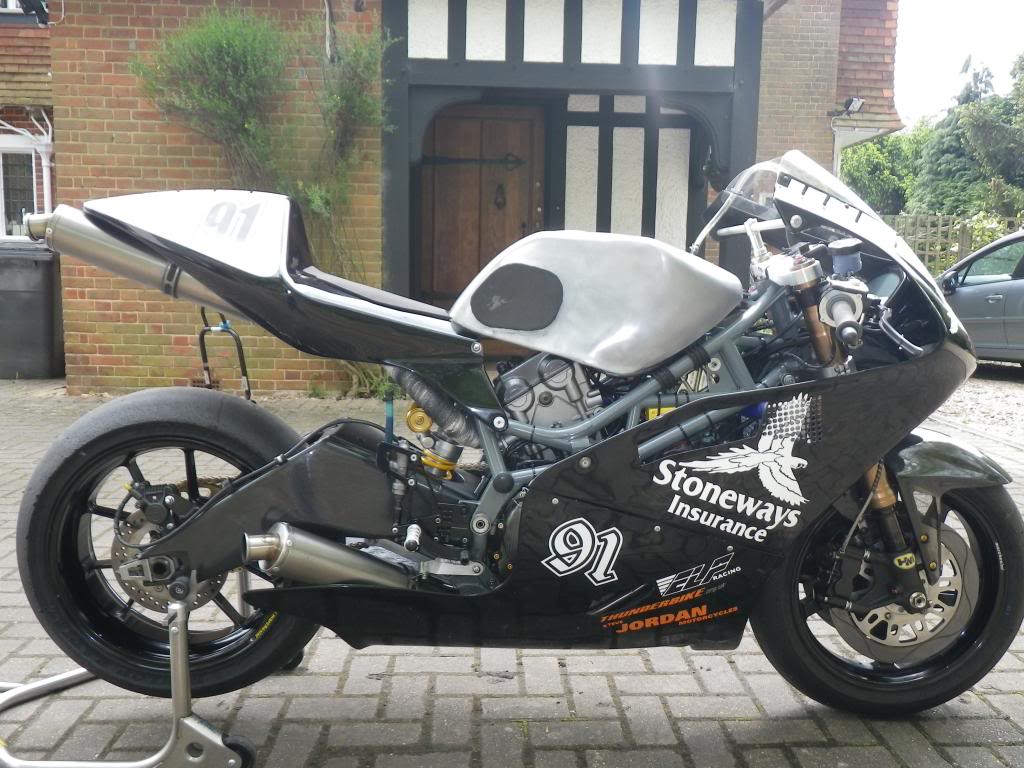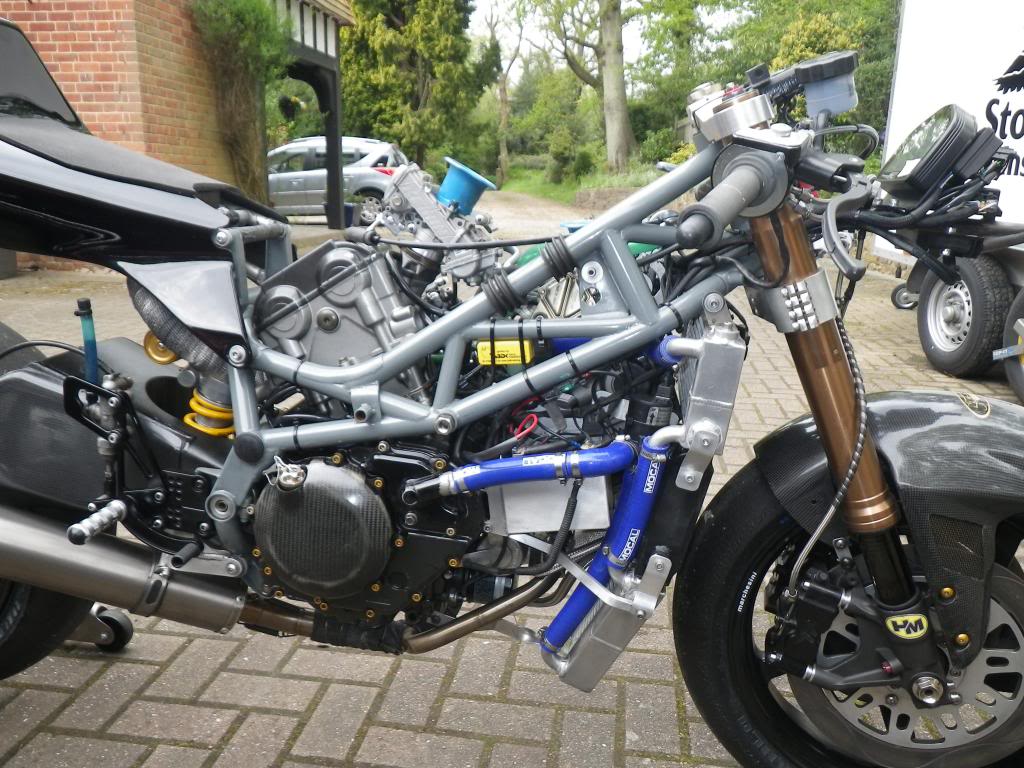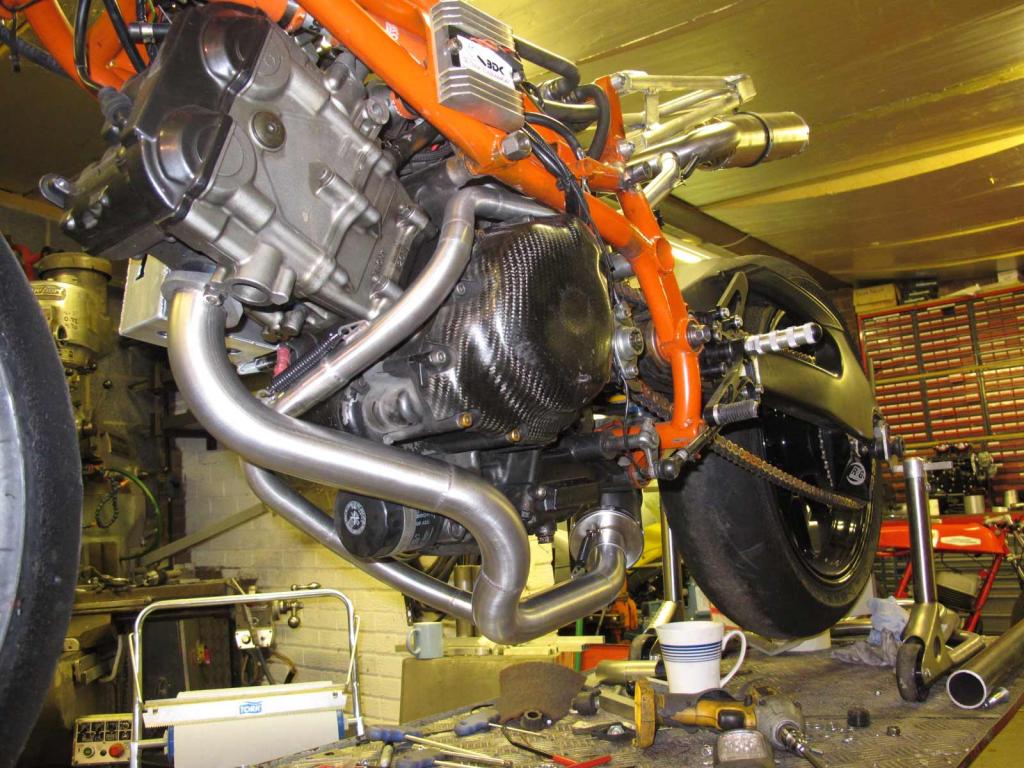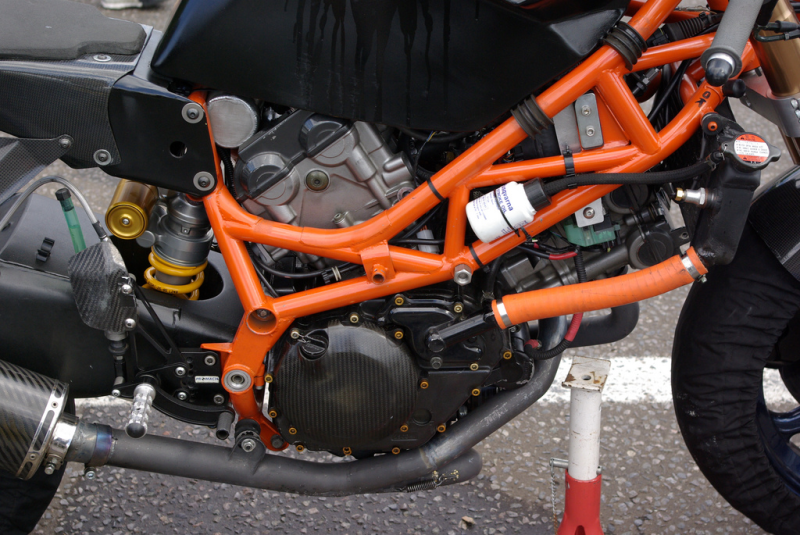 This post has already been read 4632 times!