LWT takes ASRA Team Challenge Victory at BlackHawk
This post has already been read 796 times!
Round 2 of the ASRA Team Challenge took on Blackhawk Farms Raceway this past weekend in South Beloit, IL. A total of nine teams would enter the lightweight class. LWT #171 coming in with the points lead after their opening round win at CMP. Down one rider, Benjamin Loyle would compete in the race solo to gain the team more valuable points in the championship. LWT #60, Sam Wiest who also competed in the race solo, took the early lead but after a few lap team Coming in Hot (#323) would make a pass for the top spot. After #323's first pit stop, LWT #60 would retake the #1 position and never give it up. Just after half way #171 would make a simple stop and go pit stop, which is required by rules. This would play perfectly into the team's strategy of using their large capacity gas tank to their advantage not needing any fuel to complete the entirety of the race. This would secure Loyle's #3 position on the podium. Coming in Hot #323 would finish the race in 2nd place.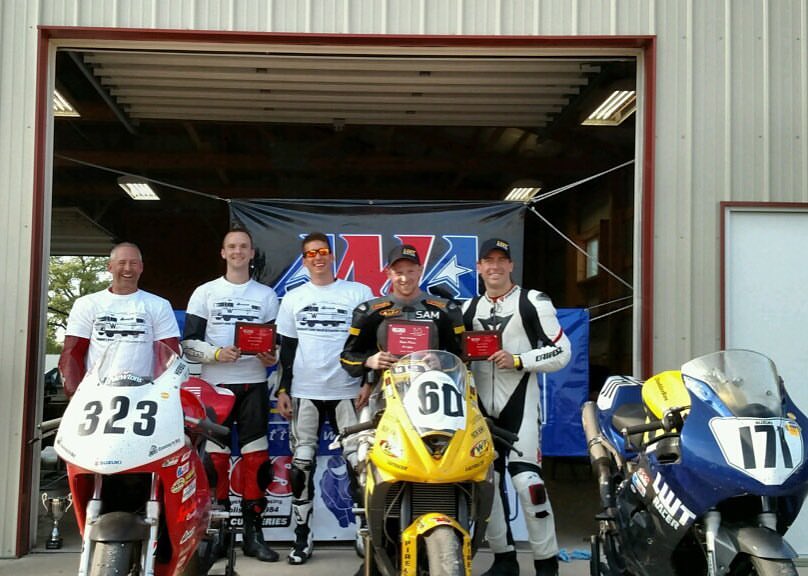 This post has already been read 796 times!