The Resurgence of the Lightweight Twins: FZ07 'R'
This post has already been read 12807 times!
The Resurgence of the Lightweight Twins: FZ-07 'R' by: Stephen Ludwig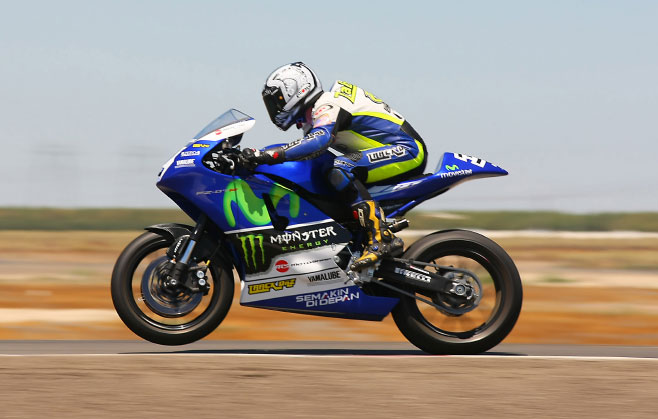 Photography by Caliphotography. Rider Andrew Zabzdyr
For many years the lightweight twins grid has been a healthy mix of older riders racing for fun and up-n-coming young guns looking for experience. Then in 2009, Suzuki stopped selling the SV650 — the bike that makes up the bulk of the class. Years went by with no replacement making the future look rather bleak.
That is until last Saturday. At a TrackDaz track day in the August heat of central California the AP MotoArts Yamaha FZ-07 'R' made its debut.
Andy Palmer of AP MotoArts has been building ridiculously fast SV650s for the better part of a decade but he could see the writing on the wall: If a new bike didn't fill the gap left by Suzuki, the class would die. While Palmer builds and supports bikes at every displacement level, from 250s to open class, the lightweight twins hold a special place in his heart: "I still believe it is an important class. The little bikes are getting bigger but there is still too large a step between a 300 and a 600. Young racers need something in the 80hp range to continue development before jumping on a 600. And there are a lot of other competitors that don't want the cost or risk that comes with a middleweight bike but don't get the thrill from a 40hp motor. We need this class."
The 2015 Yamaha FZ-07 is the bike for the class. It's a compact, modern street bike powered by a 689cc parallel twin, liquidcooled engine. Perfect.
Well, almost perfect. "It wasn't easy. Off the showroom floor the FZ-07 is a great street bike but it's far from a race bike. The motor is solid but the geometry is all wrong," said Palmer.
The owner of the prototype FZ-07 'R', Richard "Cowboy" Stamp, has waited somewhat patiently for the finished product but says, "It was very worth the wait. They took the time and got it right. I've been racing an SV650 for years and riding R6s and R1s as a staff rider for TrackDaz. This bike handles a lot more like its Yamaha family than my old race bike. I can't wait to grid up in September."
Cody Newman, who races a 600, was one of the riders asked to test the bike. He had this to say, "The FZ-07 'R' was a dichotomy for me. On one hand, there wasn't a thread of familiarity between the race-going version and my basically stock FZ-07 street bike. On the other hand, the bike felt immediately and decidedly comfortable. As I parked the bike back in the paddock, I felt like Will Smith in Independence Day when he commandeers an alien spaceship, 'I have GOT to get me one of THESE!'"
After his initial shakedown session, Palmer started handing the bike off to various other riders to get feedback. The spectrum was broad: from young, fast 600 racers to old, slower riders; riders over 6ft to riders barely 5ft; over 200lbs to barely 140lbs. Every one of them felt comfortable immediately.
Mitchell Cardwell, a lightweight twins racer, already has an FZ-07 'R' on order. But he got a taste of what his new bike will be like when Palmer let him spend a session on the prototype. "I was really uncertain what to expect, as Andy is charting new territory here, but I pulled up in the pits with a huge grin on my face. The engine's power curve is perfect for someone at my level and the bike feels light and nimble. In one session I was able to get the bike into turns quickly and keep it where I pointed it. The hard part now is the waiting!"
AP MotoArts worked closely with Flash-Tune to develop the map and integrated quick shifter. The full race exhaust from Yoshimura R&D fits well under the race kit and delivers that Yoshimura signature power and sound.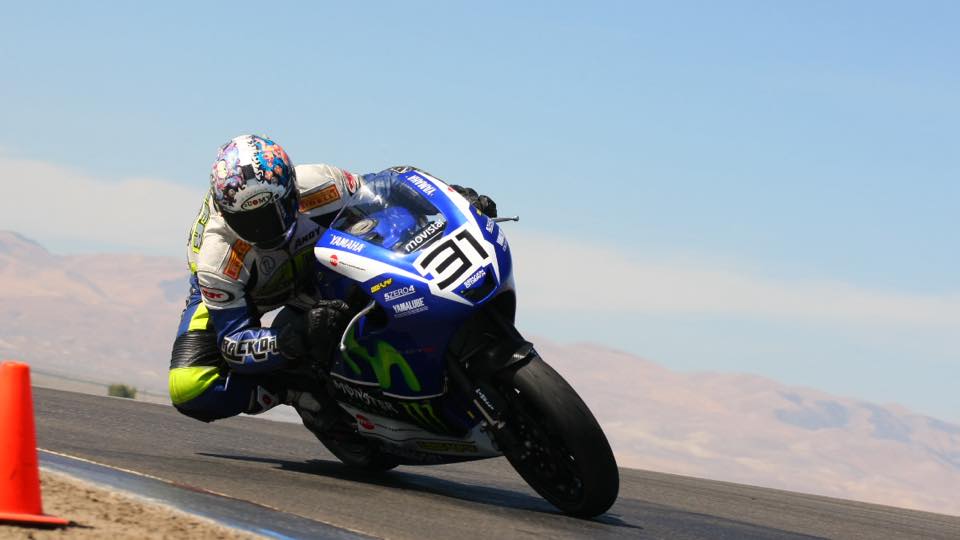 Photography by Caliphotography. Rider Andy Palmer
As for the styling, the AP team wanted it to look like a true race bike. They borrowed a lot of design cues from GP motorcycles and the results are outstanding. "It was also important to us that it look like a Yamaha. Hence the M1 inspired nose. Yamaha's product line is dominant in open and middleweight grids across the country and the R3 is starting to show up in the smaller displacement races. This bike IS absolutely a Yamaha and should carry that tradition into the lightweight twins classes."
Available now:
1. Bodywork and mounting kit
2. ECU Flash [with Quickshifter and harness];
3. Shock link for track geometry;
4. Rear set adaptor plates.
Coming soon: Slipper clutch and other goodies.
To order parts, ECU flashes, get specs on the bike or to have AP MotoArts build your FZ-07 'R' call: 714.258.7501
—-
AP MotoArts is a motorcycle and rider development program based in Southern California. Their mission is to help track day riders and road racers expand their skills, sustainably extend their involvement in the sport and maintain a focus on having fun. This is achieved through coaching and mechanical support for young aspiring racers, pro riders and perennial club racers alike. www.APMotoArts.com 810 W Barkley Ave, Orange, CA, 92868. 714.258.7501
This post has already been read 12807 times!